A MEMORANDUM OF UNDERSTANDING (MoU) between  SHEIKH FAZILATUNNESSA MUJIB MEMORIAL KPJ SPECIALIZED HOSPITAL (SFMMKPJSH) And  NATIONAL INSTITUTE OF BIOTECHNOLOGY (NIB)
21 Aug 2023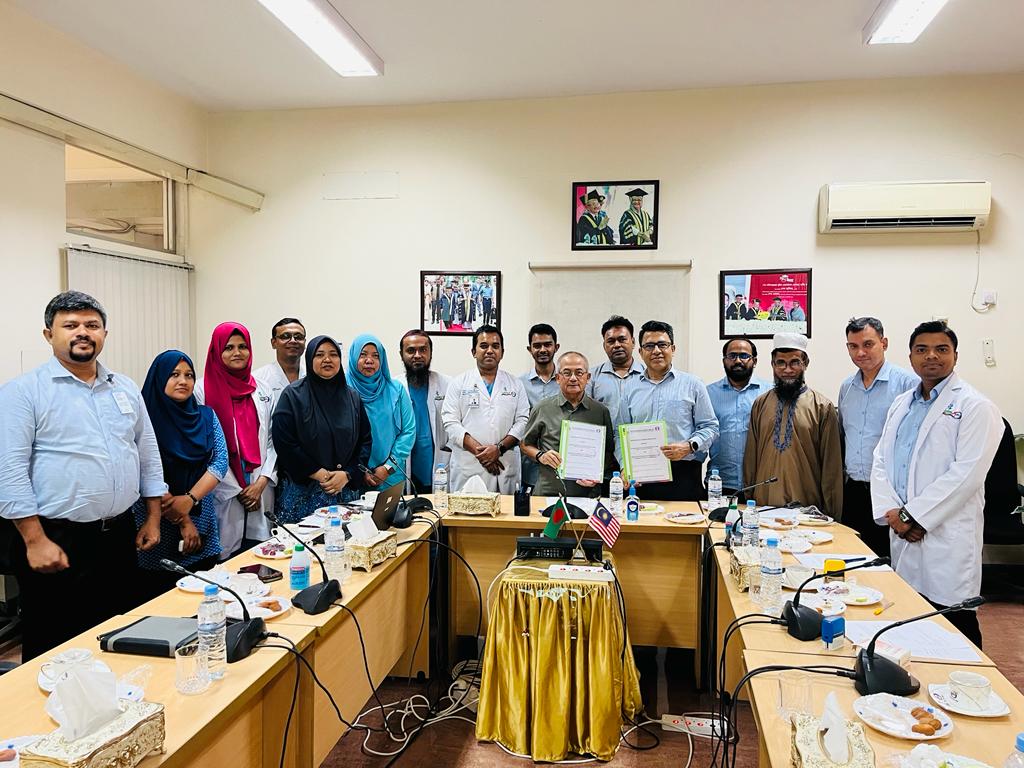 A MEMORANDUM OF UNDERSTANDING (MoU) between SHEIKH FAZILATUNNESSA MUJIB MEMORIAL KPJ SPECIALIZED HOSPITAL (SFMMKPJSH) And
NATIONAL INSTITUTE OF BIOTECHNOLOGY (NIB), MINISTRY OF SCIENCE AND TECHNOLOGY has been signed today with the agreement of both of the institutions.
With a view to accelerating the research works and substantial development at the field of medical research and implementation, this MOU has been signed.
Both parties unanimously expressed their hopes and aspirations to be part of the national research and development activities for effective diagnosis, pathogenesis and to establish and maintain scientific research, development activities and various diagnostic and therapeutic services between the two Parties.

The Parties agree upon academic exchange and research development in the following fields of interest-
Disease pathogenesis such as Elucidation of molecular mechanisms of diseases, identification of pathogenic variants and detection of disease-associated genes.
Also aspired to be a center of excellance at the field of Molecular diagnosis, genetic diagnosis, identification and validation of disease biomarkers.
Both of the institute will joinly work forDrug discovery, drug repurposing, optimization of therapeutic outcome.
Another major role of this MoU for the community will be the Identification and validation of prognostic biomarkers and regular monitoring of therapeutic outcomes as well as disease progression.
For the fulfillment of the cherished goals, both the Institute have agreed to deepen their collaboration in various fields of science and technology and medical research.